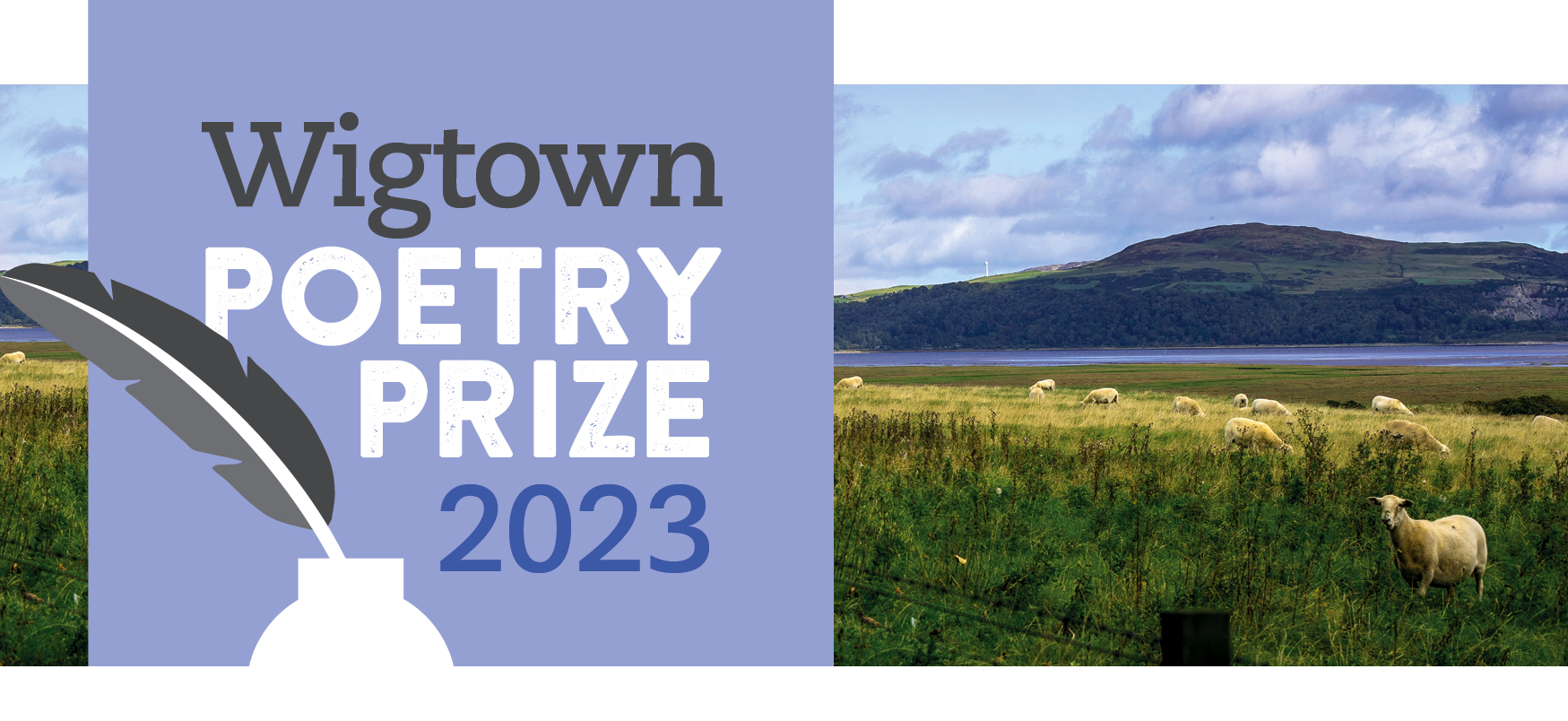 2021 Shortlists
Many thanks to all of the entrants who submitted poems into the various categories of Wigtown Poetry Prize 2021.
We are delighted to announce the shortlists as follows:
Wigtown Prize
Deborah Moffatt
Eoghan Stiubhart
Basil du Toit
Kathleen Jones
Mark Gallacher
Vanessa Lampert
Damen O'Brien
Esa Aldegheri
Mary Wight
Tammy Swift-Adams
William Bonar
Lesley Benzie
Jon Miller
Anne Hay
Jonathan Greenhause
Amaury Wonderling
Belinda Michelle Stoll
Wigtown Scottish Gaelic Prize
Caroline Bennett
Deborah Moffatt
Eoghan Stiubhart x 2 entries
Mairi MacLeod
Gillebride MacMillan
Wigtown Scots Prize
William Hershaw
Robert Duncan
Craig Aitchison
Lynn Valentine
George T. Watt
Lesley Benzie
Dumfries & Galloway Fresh Voice Award
Mark Thomas
Carolyn Yates
Lydia McMillan
Andrew Latimer
Alastair Reid Pamphlet Prize
Kathleen Jones
Nigel Pantling
Ann Craig
Jane McKie
Jill Abram
Basil du Toit
The winners and runners-up will be announced on 10 September 2021, with the Prize Giving event taking place at Wigtown Book Festival on Saturday 2 October. Tickets can be booked here.