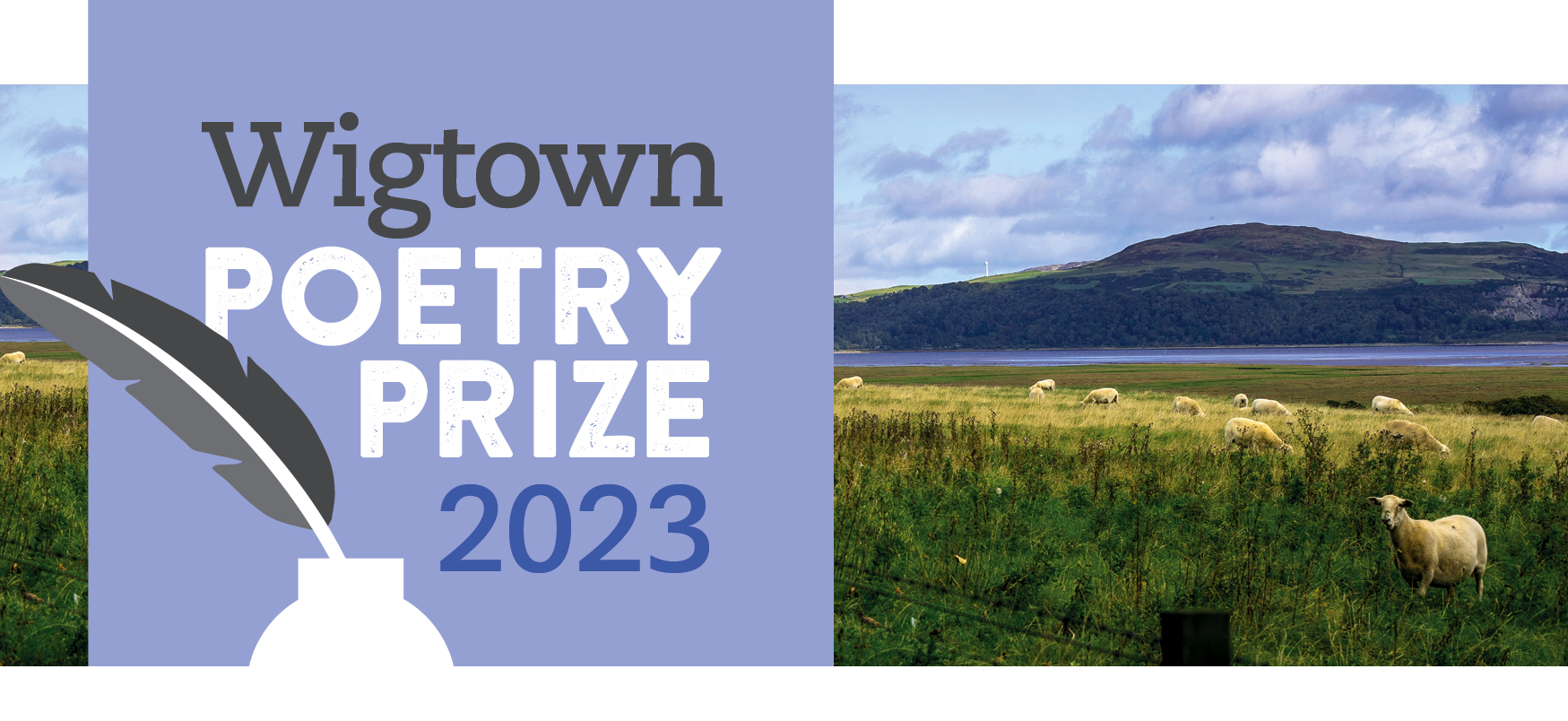 2020 Shortlists
Many thanks to all of the entrants who submitted poems into the various categories of Wigtown Poetry Prize 2020.
We are delighted to announce the shortlists as follows:
Wigtown Prize
Luke Allan
Jane Frank
Mark Totterdell
David Bleiman
Denise Steele
Gillian Dawson
Anna Woodford
Martin O'Neill
Hugh McMillan
Wigtown Scottish Gaelic Prize
Deborah Moffatt
Morag Ann MacNeil
Niall O'Gallagher
Eoghan Stiubhart
Wigtown Scots Prize
William Hershaw
Robert Duncan
Craig Aitchison
Robert Hume
Moira Lane
Sheila Templeton
Dumfries & Galloway Fresh Voice Award
Edward Cooper
Fiona Lindsay
Annie McCrae
Peter Roberts
Debra Hall
Alastair Reid Pamphlet Prize
Ava Patel
Mark Gallacher
David Bleiman
Claire Cox
Michael Brown
Pip Osmond-Williams
Elina Eihmane
The winners will be announced slightly differently for 2020, with this taking place at the digital prize giving event during Wigtown Book Festival on Sunday 4 October.
Further details to follow.