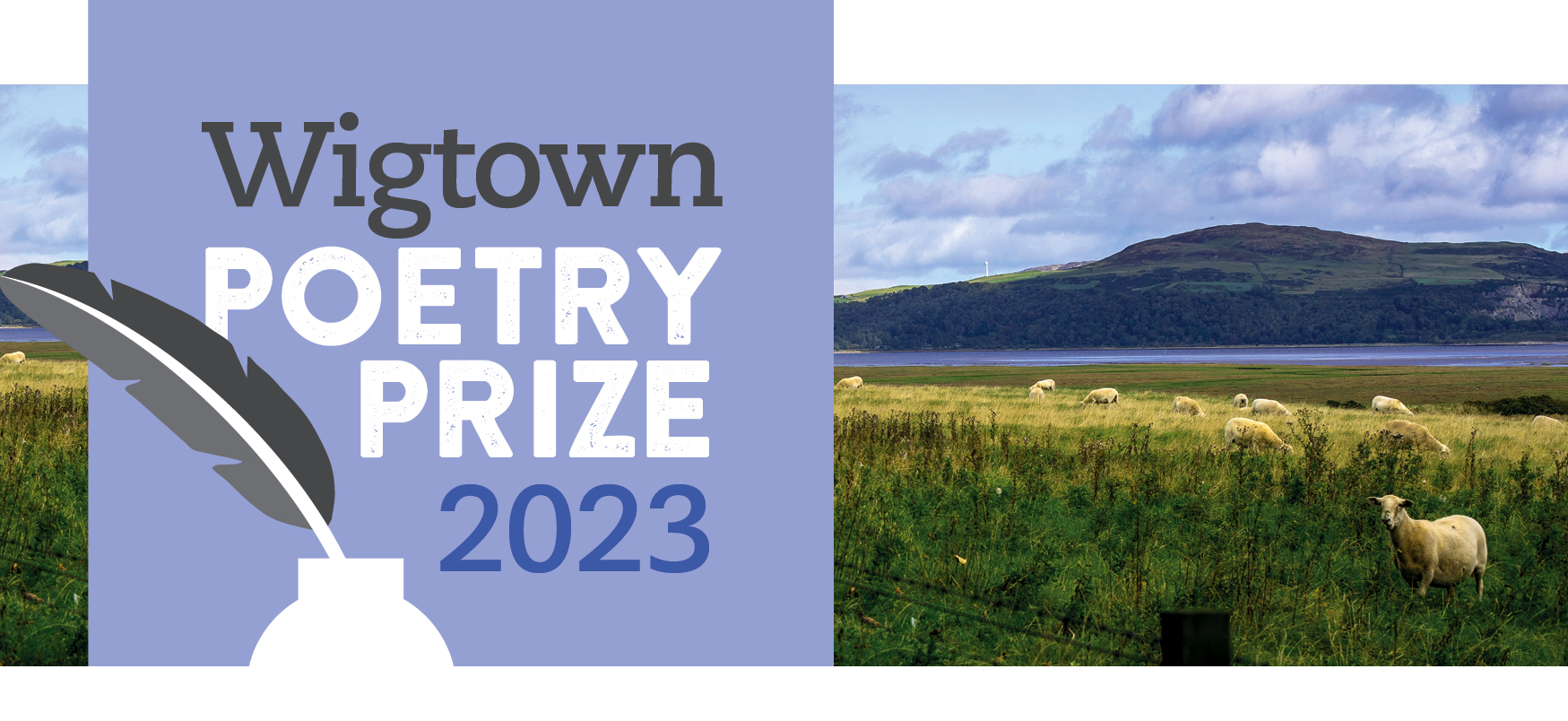 2021 Judges
We are delighted to introduce the Wigtown Poetry Prize 2021 Judges:
William Letford | Wigtown Prize and Alastair Reid Pamphlet Prize
Robert Alan Jamieson | Wigtown Scots Prize
Sandy NicDhòmhnaill Jones | Wigtown Scottish Gaelic Prize
William Letford
William Letford's debut collection Bevel was published by Carcanet in 2012. A chapbook of his poetry And then there was skin was translated into Slovakian and published by Vertigo in 2014.
He has taken part in translation projects in Iraq, Lebanon, and Latvia. With the award of an Edwin Morgan Travel Bursary, he helped to restore a medieval village in the mountains of northern Italy. His second collection Dirt was published by Carcanet in 2016.
Robert Alan Jamieson
RAJ, born Shetland in 1958, is a poet and novelist based in Edinburgh, recently retired from the University of Edinburgh where he tutored Creative Writing for twenty years. Prior to that, he was co-editor of Edinburgh Review between 1993 and 1998, William Soutar Fellow 1993-1996, and Writer in Residence at the universities of Glasgow and Strathclyde 1998-2001.
His major publications include five novels and three collections of poetry: Soor Hearts (Paul Harris, 1984); Thin Wealth (Polygon, 1986); Shoormal (Polygon, 1986); A Day At The Office (Polygon, 1991); Beyond The Far Haaf (Vanderbeek & Imrie, 1993); Nort Atlantik Drift (Luath 2007), Da Happie Laand (Luath, 2010); macCloud Falls (Luath, 2017); Plague Clothes (Taproot, 2020).
Sandy NicDhòmhnaill Jones
Sandy NicDhòmhnaill Jones is a prizewinning published poet; a composer, harpist and singer; and a professional linguist and translator.
She is the current Bàrd a' Chomuinn Ghàidhealaich (Crowned Gaelic Bard, 2019-2021). Her bilingual Gaelic-English collection of poetry and songs Crotal Ruadh - Red Lichen (Acair Books 2016) was a prizewinner in the Donald Meek Award 2016. She previously won the Wigtown Gaelic Poetry Prize 2013; the Irish/Scots Gaelic Poetry Prize 'Choirnéil Uí Néill' in 2014; and a New Writer's Award (Gaelic Books Council and the Scottish Book Trust) in 2011. Her new collection of poetry and songs, An Seachdamh Tonn – The Seventh Wave is due out in Spring 2021.
Sandy is a Gold Medalist at Scotland's Royal National Mòd (Oban Times Gold Medal 2017), and has won various other Mòd music competitions as a singer, harpist and composer. She also plays piano and violin, and is a former conductor of the London Gaelic Choir.
She is a Board member of the Gaelic College Sabhal Mòr Ostaig (SMO), and was previously a Board member and Director of Bòrd na Gàidhlig. She is a former Chief Executive of the CIOL. In her earlier career, she has been a governance adviser and company director, a senior executive in the UN and Commonwealth organisations, and in language bodies. She works as a freelance professional language coach for professional musicians, and has coached the BBC Singers and other established choral ensembles. She also serves on several academic and charitable boards.
Sandy holds Master's degrees from Oxford, Harvard and London Universities, in languages, public administration, and international relations. She also holds a Cert HE in Gaelic from SMO, and music qualifications from the Universities of London and the Highlands and Islands. She is accredited as FCIL – a Fellow of the Chartered Institute of Linguists (CIOL), in Scottish Gaelic and German. She also speaks French and Spanish, and some Welsh and Greek, and is a member of Hypia, the International Association of Hyperpolyglots. She has a home in the Isle of South Uist.